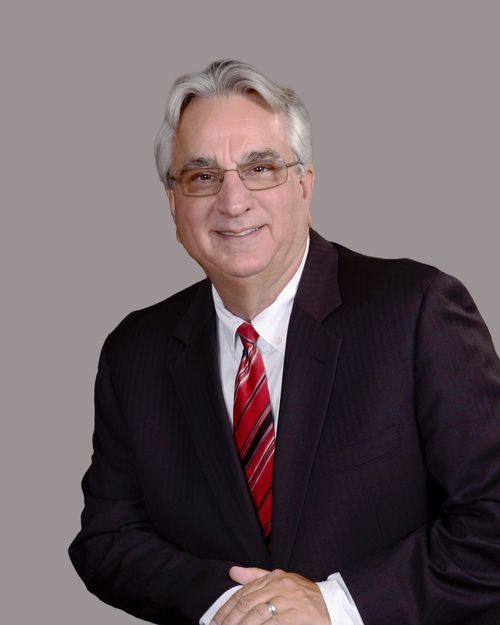 Lead Pastor since 2000, Pastor Jeff grew up in the West Lawn area, as well as at West Lawn UMC. He considers it both a great privilege and a great challenge to minister in the community that played such an important role in his life.
Pastor Chris is new West Lawn UMC and is very excited to serve God and the community as we continue along our journey of faith.
Besides our Pastor of Visitation, Terry is also the Pastor at Christ United Methodist Church in Birdsboro and is pursuing a Masters of Divinity degree at Evangelical Theology Seminary.
Pastor Lisa Hoopes is the Lay Pastor at West Lawn United Methodist Church, assigned on November 1, 2019. Prior to her assignment, she served in various ministries at West Lawn UMC since 2004.

Originally from Schuylkill County, Lisa moved to Berks County in 1985. She holds a BA Degree in Accounting and Finance from Alvernia College, an MBA in Finance from St. Joseph's University, a Post-MBA Certificate in Accounting from St. Joseph's University, and is currently pursuing a degree from Evangelical Seminary in Myerstown.

Pastor Lisa lives with her husband Jeff and their cocker spaniel Darwin. She has an adult son, Preston, who lives in State College.

God put a calling on her heart several years ago to be in ministry, but it was through the My One Word bible study in 2019 that Pastor Lisa made the decision to answer the call. Her word for 2019 was "BOLD".


Director of Communications and Marketing
Laura is a graduate of West Chester University. Prior to this job, Laura worked on staff at West Lawn UMC with her husband as a worship leader. In addition, Laura manages her own photography business, and works part-time as a Speech-Language Pathologist.
Working at the liaison between the congregation and the staff, Carolann oversees all of the services, programs, ministries and missions at West Lawn.
Director of Children and Family Ministries
Kelly is in charge of ministering children from infant to tween. She coordinates Sunday School, VBS, Kid's Club, Tween Group & Toddler Time.
Program Coordinator for Children and Family Ministries
Laurie plans, executes and supports all programs and special events within the scope of Children's and Family Ministries. She is involved with our mid week, Sunday evening and special event programs for children, assists with Sunday School scheduling, classroom organization and teacher support, and overall supports this growing & active ministry.
Trisha is in charge of ministering students in grades 6-12. She coordinates all youth group related actives, as well as confirmation class.
Allison is a graduate from NYACK College with a Bachelor of Music and Discipleship. She is an innovative artist, wonderful vocalist, musician, a creative writer and has a strong passion for leadership and for discipling people. While she serves as one of the church's female worship leaders, her focus is to grow and develop our Young Adult ministry program.
John leads our adult choirs & organizes special music, as well as assists in coordinating our traditional services & special services. John & his wife, Elise also lead our Children's worship during Sunday School & direct our Children's choir.
Bobby leads the worship band at our modern services. He is a talented musician and vocalist, proficient on the bass, piano, drums and guitar. Bobby pursued a Bachelor's degree at Kutztown University in the area of Commercial Music, Jazz and Audio Engineering. He is also a freelance musician, graphic designer and photographer. Bobby has lead worship at various other regional churches.
Besides keeping our buildings clean and organized, Dave also runs all of the equipment for the sound, lighting and videos during our worship services.
Christopher Rodgers
Organist
Christopher Rodgers has served as both organist and director of music at numerous churches in the Philadelphia and Reading areas for over thirty years. He currently provides organ music for our Sunday morning worship, as well as accompaniment for our choirs and soloists.
Email:
christopherrodgers892@gmail.com
Paul Eisenhuth
Financial Manager
Paul works to oversee line item budgets and handle all outgoing expenses in the form of check requests and payments of receipts.
Email:
paul@westlawnumc.org
Kim Swartz
Assistant to Financial Manager
Kim oversees all incoming funds the church receives, including tithes and offerings, online givings, and ministry funds.
Email:
kim@westlawnumc.org
Elise Coakley
Director of Children's Music
Elise partners with her Husband John, our Minister of Music, to direct our children's music groups & choirs and lead worship during Sunday School. She instructs our boys & girls from age 3 to Grade 6 with fun, lively music.
Email:
elise@westlawnumc.org
Kathy Ballick
Administrative Assistant
Kathy assists Church office guests with their special requests. Also, she's the primary assistant to our Pastors & staff and coordinates many of the publications.
Email:
kathy@westlawnumc.org
Sally Brown
Receptionist
When you call West Lawn, or come into our Education Building, you will be greeted first by Sally. She also assists the staff with clerical and administrative tasks.
Email:
sally@westlawnumc.org
Diane Moyer
Administrative Assistant
Diane is a member or our congregation who serves on our welcoming team and is retiring as a full-time Accounts Payable Clerk with Threshold Rehabilitation Services. Diane will provide administrative support in the office on Monday, Tuesday, Thursday mornings and all day on Wednesdays.
Email:
diane@westlawnumc.org
Warren Marweg
Maintenance Manager
Warren is in charge of keeping our three main buildings, garages and vehicles all in the best condition possible.
Josh Wenrich
Sexton
Josh is tasked with making sure our buildings are properly cleaned and maintained.
Judith Alvarez
Bell Choir Director
Email:
judy@westlawnumc.org